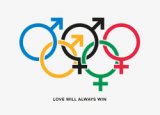 Archive Material of Eastbourne's CHE Group (Campaign for Homosexual Equality) in the 1970's and articles in the local paper from the late 1950's to the 1980's.
Click onto the titles below to find out about the formation and activities of the Eastbourne branch of CHE from about 40 years ago. Also have a look at the newspaper articles being a reminder of past times.
Brighton Gay Switchboard 1979
The Formation of the Eastbourne Gay Group, August 1976
Eastbourne's Gay Group's first newsletter, September 1976
Eastbourne Gay Group - early days
The Eastbourne Gay Group receives formal recognition from CHE in 1977
Eastbourne's Gay Group's talks and outings,1978
A letter asking the Eastbourne Gay Group for support, c.1978
Invitation to the CHE Eastbourne discos at Stone Cross Memorial Hall, 1980
'Entrapment' 1958 Eastbourne Herald Chronicle
Letter in the Eastbourne Herald, 15th July 1967
Eastbourne Herald, March 1968
Steve Atack, President of the Eastbourne Young Liberals.
Mollie Leach's article, Eastbourne Herald, March 1978
An Eastbourne man's experiences of being gay. From an undated newspaper report, c.1980s
CHE Broadsheet October 1978
Hastings CHE newsletter 1984
Hastings CHE, social activities 1984
Arun CHE newsletter 1979
Various Pamphlets 1970s - 1990s