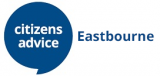 New Reporting Centre for Hate Crime
Citizens Advice Bureau in St Leonards Road
Â
The Citizens Advice Bureau in St Leonards Road is to become a hate crime reporting centre from October 19th.
Members of the public can visit and report incidents of hate crime whether they are a victim or a witness.
Hate incidents can involve hostility, violence or prejudice against someone because of their disability,gender,race, religion,belief or sexual orientation.
Examples are verbal or physical assaults, harassment by phone or social media or damage to your home.
Opening times for the office are 10am to 4pm Monday to Thursday and 10am to 1pm on Friday.