GALOP
Friday, September 15 2017 @ 05:10
Views: 2,738
Posted in Hate Crime
---
<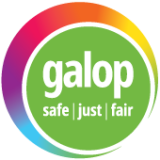 p style="text-align:center">Galop Launches Online Hate Crime Report
Galop gives advice and support to people who have experienced biphobia, homophobia, transphobia, sexual violence or domestic abuse. They also support LGBTQ people who have had problems with the police or have questions about the criminal justice system.
Galop has launched their first online anti-LGBTQ+ hate crime report. They say that online hate crime is an increasing issue facing LGBTQ+ people and often proves difficult to to tackle, poorly understood and under researched. 
The report presents evidence about the nature and impact of online anti-LGBTQ+ hate crime, in the words of victims themselves. It provides insight into experiences of reporting to social media platforms and to the police, and the progress that victims would like to see.
For more details and further information about Galop visit :  http://www.galop.org.uk